PVD VS. POWDER COATING – WHAT IS THE DIFFERENCE?
March 9, 2022
0 Comment(s)
PVD vs. Powder Coating
What is the difference between PVD and Powder Coated Items?
Estimated reading time: 1-2 minutes
---
PVD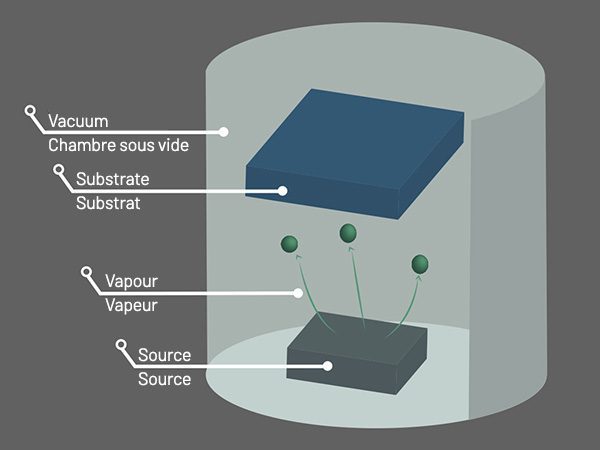 Photo courtesy of TennMax America. Translation by Euro.
FEATURES:
The coating is metallic.

Available in a unique Graphite Black and Matte Black.

Suitable for interior and exterior applications. Will last longer than powder coated items.
More scratch-resistant than powder coated.

No touch-up spray. If scratch occurs, it is not easily repaired.

Environmentally friendly. The colouring process does not limit the recycling value of the stainless steel.

Process: Chemicals are shot at the stainless steel in a vacuum chamber. This shoots the coating into the metal.

APPLICATIONS:
Architectural Components, Tools, Medical Tools, Jewellery, etc.
---
Powder Coating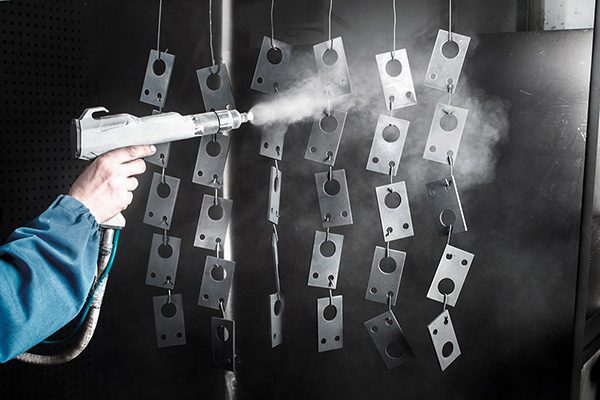 Photo courtesy of Coatmaster.
FEATURES:
The coating is polymer.

Available in Satin Black and Textured Black.

Suitable for interior and exterior applications, but PVD will hold up better over time for outdoors.

Not as scratch-resistant as PVD.

Can touch up scratches using touch-up spray.

Process: Coloured powder is baked onto the stainless steel in an oven.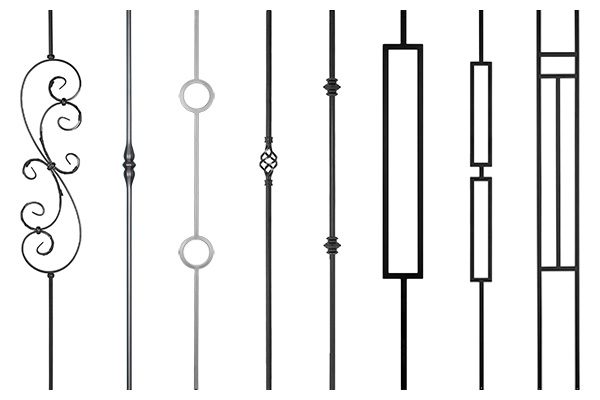 APPLICATIONS:
It is a standard painting process for all metal works for steel.
However, it is tricky to be applied on stainless steel because surface preparation is harder for painting.
---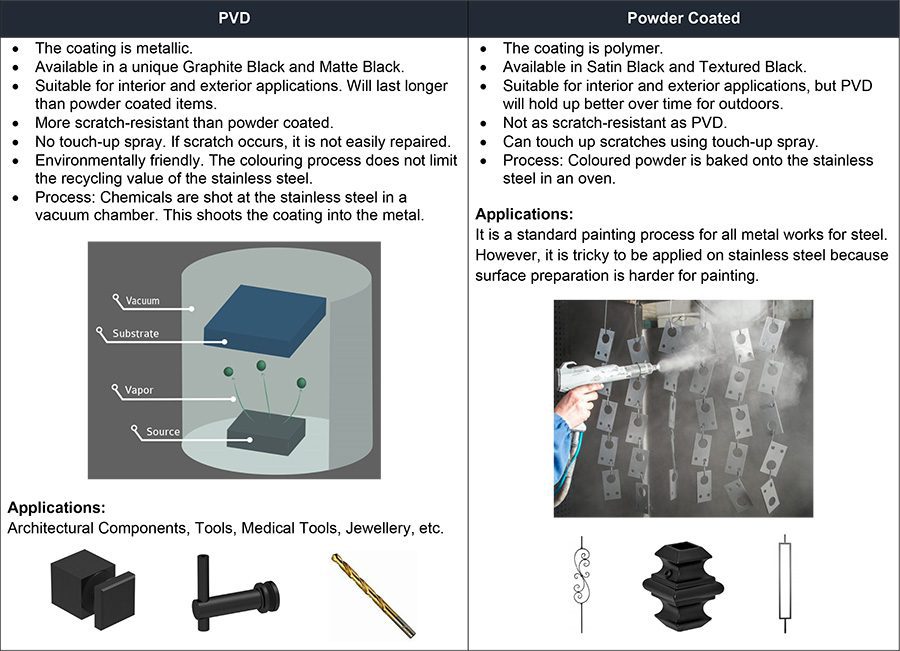 DOWNLOAD (EN) | SAUVEGARDER (FR)
Click here for other kinds of technical information.
CONTACT US FOR INQUIRIES:
1 800.465.7143 (EN) • 1 866.574.7979 (FR)