TILT-LOCK™ Spigots
12-17.76mm glass
The TILT-LOCK™ Adjustable Spigots are available in 4 models to suit almost every possible mounting requirement for 12-17.52mm glass:
Top Mount Square Base Plate Model
Top Mount Model
Side Mount Model
Edge Mount Model
Our TILT-LOCK™ Adjustable Spigots are made of Duplex 2205 Stainless Steel and are available in 4 finishes: Satin, Powder Coated Black, PVD Graphite Black, and PVD Matte Black. These adjustable spigots have clean architectural lines, creating a unique façade and providing a very cost-efficient modern solution for structural glass railings. (We also offer standard spigots in the same finishes.)
The no-holes-in-the-glass system along with our patented technology allows a 2° front and back tilting of the glass in the spigots, giving you a perfect installation every time by simply tightening the upper or lower screw. All adjustments can be achieved from one side. This strong, reliable glass mounting system is highly recommended for pools and decks, where there is constant exposure to the elements in the exterior environment.
Whether you are considering options for exterior or interior installations, spigots are an excellent choice for glass railings inside or outside your home with their modern, minimalist look. Go for the classic satin finish, or go bold with a black finish as black spigots are becoming very popular in the glass railing industry. We also carry other hardware such as our ultra slim glass connectors and off-the-glass brackets in black finish to complement our black spigots.
Duplex 2205 low carbon ultra marine grade stainless steel, allowing for superior corrosion resistance as well as more than double the yield strength and 20% more tensile strength than 316 grade stainless steel.
Highly suitable for use in outdoor structures with high degree of corrosion due to chlorine or sulphur dioxide load, high humidity, and accumulation of harmful substances (e.g., coastal regions and swimming pool environments).
Fully engineered for the National Building Code of Canada.
All TILT-LOCK™ spigot models have been tested up to 3 kN.
Patented in Canada, U.S., U.K., Europe, Australia, New Zealand, and China.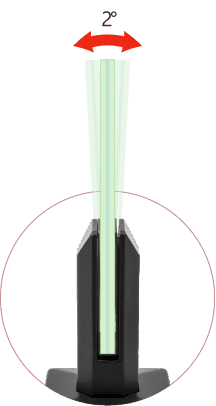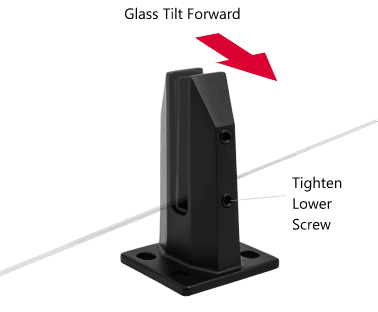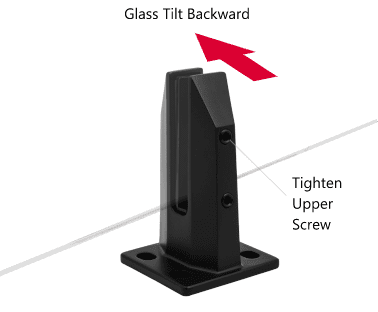 Finishes –
Not all Spigots come in all finishes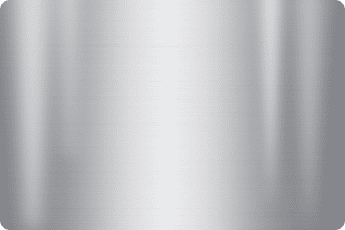 Powder Coated Satin Black