We offer a comprehensive range of Glazing Hardware for Glass Railing Systems that are expertly engineered with industry-leading technology. We do this to ensure that our systems offer the simplest installation methods while also maintaining top-of-the-line strength, durability safety, and style. Our range of Glass Railing Hardware includes Cap Rails, Top Channels, Top Edge Covers, Tubing/Rods/Flat Bars, and Handrails, which are perfectly matched to complete the look of your Glass Railings. Browse our Glazing Hardware selection today and discover how our Glass Railing Hardware systems can transform your space.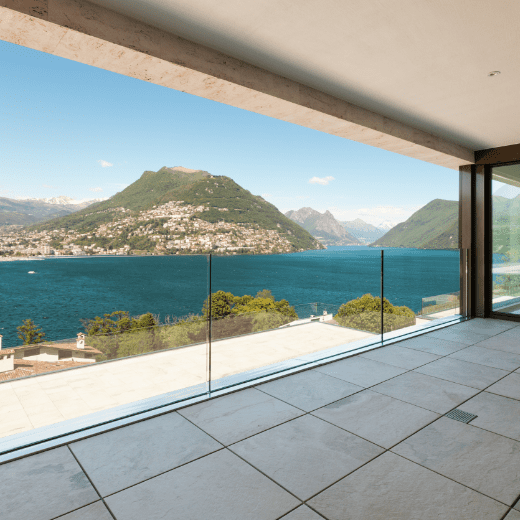 Experience both elegance and security with our premium Glass Pool Fencing collection. Our state-of-the-art hardware is engineered to provide maximum strength and durability, even in the harshest conditions, ensuring your pool area remains secure for lifetimes. Our Spigots Seamlessly integrate your Glass Fence into your surroundings, with specially engineered technology to ensure a perfect install, and our precision Hydraulic and Spring Hinges ensure smooth gate closing. Trust our expertise in glass pool fencing to deliver a professional and reliable solution that meets your needs.
Create your ideal shower experience with high-quality hardware from our Glass Shower Systems Collection. Our Aluminum Shower Channels and Glass Connectors ensure the durability and security of your glass, while our Standard and Heavy-Duty Hinges provide a safe and sturdy entry for any glass size. In addition, our Shower Door Kits offer easy sliding action with long-lasting, durable components. Discover the perfect components for your shower by browsing our selection of Glass Shower Systems and Accessories.
GLASS WALL / DOOR HARDWARE
Elevate your space with our premium Glass Wall and Door Hardware Collection. Our Glass Channels provide a sleek and secure installation for any glass application, while our Patch Fittings offer stylish functionality to complete the look. For seamless accessibility, our Sliding Door Systems deliver effortless operation and durability. Browse our Glass Wall/Door Hardware and discover how you can transform your space.
GLASS PANELS / HANDLING / ESSENTIALS
Discover our range of Standard Glass Panels, Gate Panels, and Hinge Panels available in35", 41",and46"heights. Our Hinge and Gate panels come pre-cut with custom cutouts to fit our Series 1 and 2 Hinges and Latches. Ensure proper handling with our Glass Handling equipment, and keep your glass secure and clean with our Adhesives, Silicones, and Cleaners. Shop now for your glass essentials.