Product Description
Suitable for 12-12.76mm glass for interior and exterior applications. 
Glass height 38mm above ground level.
Shoe: Alkaline anodized aluminum 6063 T6 with top mount fabrication.
Full Cover Cladding: A – Satin Anodized Aluminum, B – Black Anodized Aluminum, S – Satin Stainless Steel
End Caps: Finishes Match Base Shoes
Glass Spacers: For space between glass panels; cut to size.
Allows for glass to be tilted 2° backward or forward.
All adjustments can be achieved from one side.
Faster and easier installation.
Perfect alignment every time.
Ready-to-install with pre-drilled holes; stabilizing washers included.
All concealed components.
Fully engineered for the National Building Code of Canada.
Patented rotating pressure plate system.
Canadian patent application no. 2,962,407.
U.S. patent application no. 15/024,903.
New Zealand patent no. 700501.
European, UK, Australian, Chinese patents pending.
TOP MOUNT BASE SHOE CONNECTING DETAILS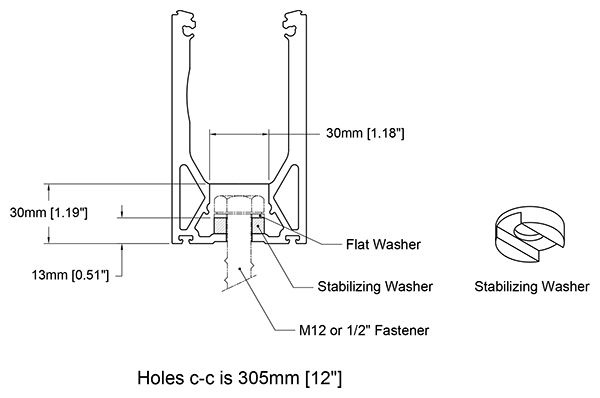 Click Here to download our Drawing. 
SIDE MOUNT BASE SHOE CONNECTING DETAILS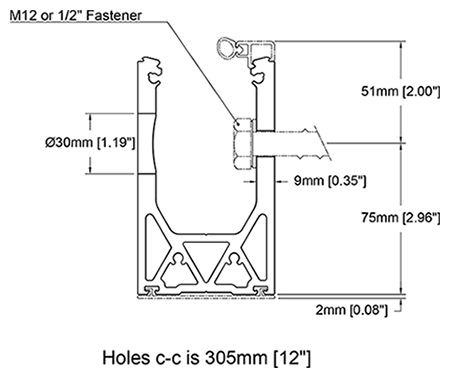 Click Here to download our Drawing.
Other Resources 
Click Here to download our Tilt-Lock™ Brochure.
Click Here to download our Installation Instructions.
Click Here For more technical information on Anodized Aluminum.
NOTE: All base shoes must ship via Transport.
The shipping is not accounted for when you checkout online.
A CSR will contact you to provide the final shipping cost. If you have any questions, please Contact Us to inquire.
NOTE: We do not cut Base Shoes.