Product Description
The bolt-on deadlock combines convenience with reliable security. The stainless steel deadbolt moves 1 1/4″ (30mm) to lock deeply into the gate post to ensure your gate is left secure.
Features:
Simple to fit – Adjustable deadbolt allows for precise fitting on site.
Convenient – Lock is accessed via a key on both sides and unlocks with one turn of the key.
Adaptable – Two sizes are available: 01 version to suit 1/2″ (10mm) flat bar to 1 1/4″ (30mm) box section and 02 version to suit 1 1/2″-2 1/4″ (40-60mm) box section.
Reliable – Supplied with a deadbolt guide plate to reduce stress on the lock and ensure it lasts!
Product Options:
SBD1601 – 1/2″-1 1/4″ (10-30mm) gate frames.
SBD1602 – 1 1/2″-2 1/4″ (40-60mm) gate frames.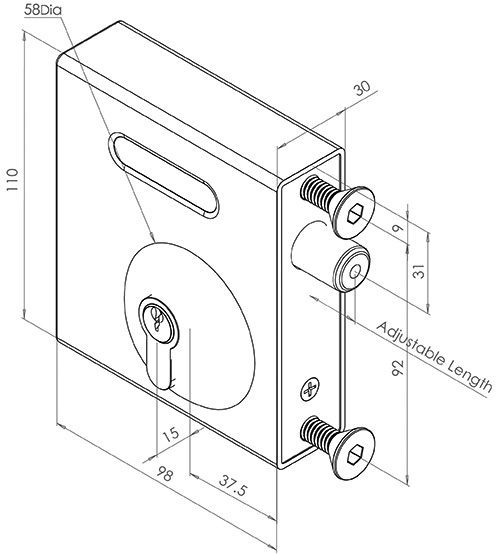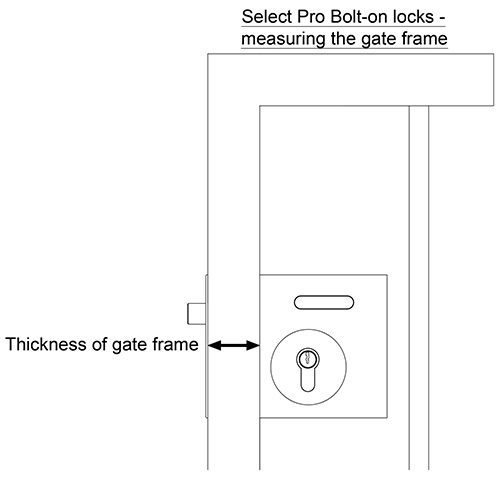 Installation:
Drill 2 x 3/8″ (9mm) holes at 3 5/8″ (92mm) centers for M8 fixing bolt.
Drill 3/4″ (18mm) clearance hole for latchbolt at 7/8″ (22mm) centers down from the top 3/8″ (9mm) hole.
Fix lock in place using the stainless steel clamp plate, bolt support plate, and 2 stainless steel countersunk fixing bolts supplied.
Drill clearance hole in gate post to receive deadbolt/latchbolt. Slot this hole vertically to allow for gate sag. Fix strike plate and bend back so the latchbolt slides smoothly.
Ensures latchbolt moves freely without binding on gate or frame.
Maintenance:
Every 2 months – Lubricate latchbolt with light oil.
Annually – Dismantle lock and spray mechanism inside with light oil.