Product Description
Lock for gates; easy to install.
Download the Installation Instructions here.
The handle CM-213 is sold separately. Click here to view the product.
Lock Application & Adjustment: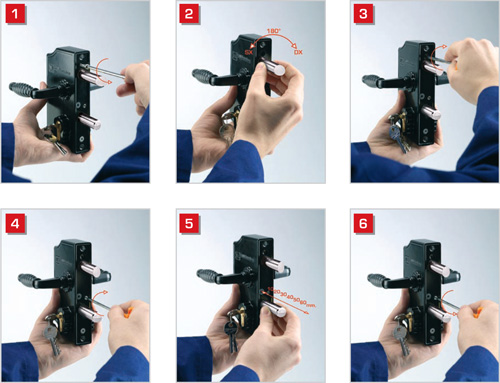 1. Unscrew the fixing-screw.
2. Adjust the right or left latch.
3. Turn the fixing-screw.
4. Unscrew the fixing-grain.
5. Adjust the latch.
6. Close the fixing-grain.