SHOP THIS LOOK – TILT-LOCK™ BASE SHOE!
December 1, 2021
0 Comment(s)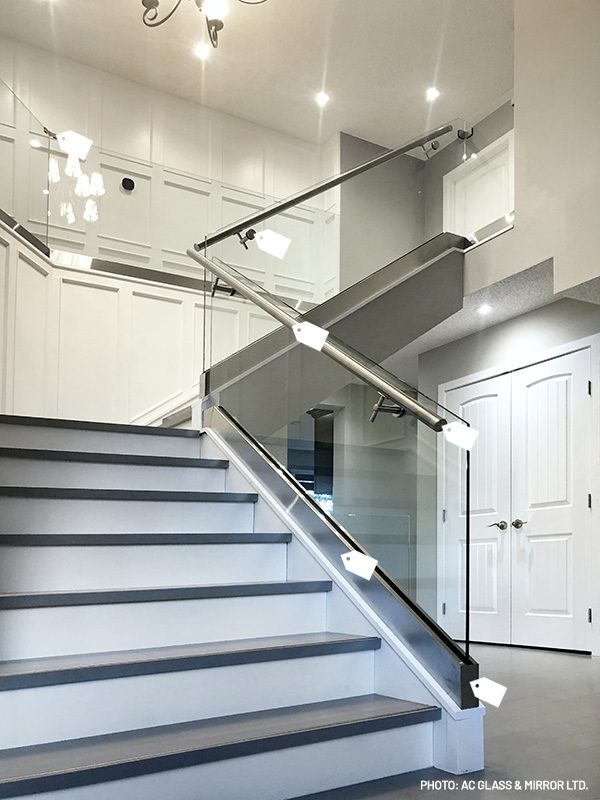 Click on price tags in image above to view products.
Tilt-Lock™ Base Shoe

A simple process that allows you to easily tilt the glass in the mounts to the correct alignment.
3 Models – M3: 12-12.76mm glass | M4: 12-17.52mm glass | M5: 19-26.52mm glass.
Claddings – Brushed Anodized Aluminum, Black Anodized Aluminum, or Satin Stainless Steel (316).
Applications – Top Mount, Side Mount, or Recessed.

Tilt-Lock™ Base Shoe M3 series offers a modern look for residential interior glass railings.

Use Round Tubing for handrail & Handrail Brackets to ensure safety for your stairway.

Complete the minimalist look with Adjustable Sleeve Over Glass Clamps on the landing.
CALL US to quote your next project!
CLICK TO SHOP THIS LOOK
1 800.465.7143 (EN) • 1 866.574.7979 (FR)