SHOP THIS LOOK – SHOWER HINGES!
January 5, 2022
0 Comment(s)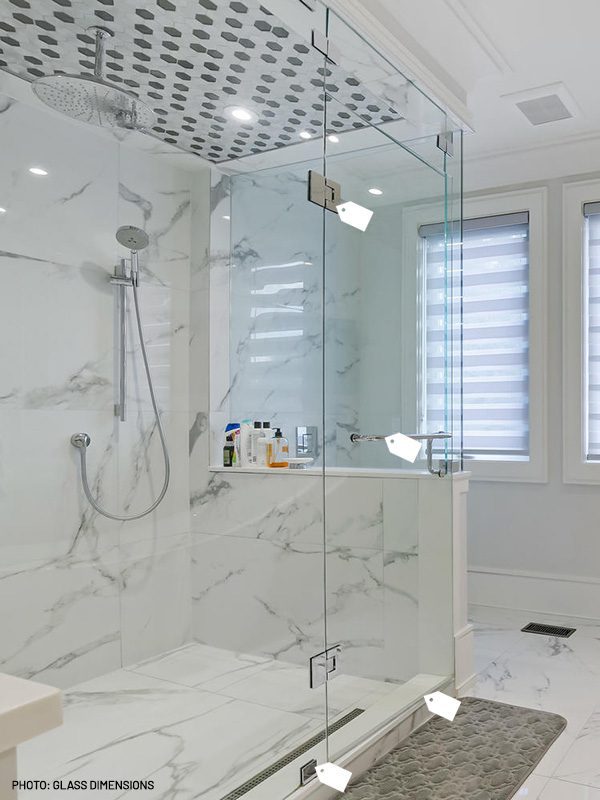 Click on price tags in image above to view products.
Shower Hinges

We have 3 series of Shower Hinges: Standard, Covered, and Heavy Duty.
Covered series offers an elegant, modern touch with a cover plate concealing the screws.
Choose from 3 finishes: Chrome Polished, Brushed Nickel, and Matte Black.

Options for Glass to Glass 180° Hinge, Glass to Wall Connector, Pull Handle with Towel Bar & Glass to Glass 180° Door Seal.

The above hardware are featured in Chrome Polished finish. Also available in Brushed Nickel and Matte Black finishes.

Browse our Shower Hardware Collection on our website for additional selections.
CALL US to quote your next project!
CLICK TO SHOP THIS LOOK
1 800.465.7143 (EN) • 1 866.574.7979 (FR)