Product Description
Use code gatemaster15 at checkout for 15% off.
Require a gate lock that facilitates a quick exit from a gate? The Superlock quick exit has a green push pad to allow for easy exit. this version of the lock comes with a digital keypad entry.
Features:
Secure – Stainless steel latchbolt that latches 1/16″ (15mm).
Adaptable – Slim 2 3/4″ (70mm) case means that this lock can suit a variety of different gate styles.
Reliable – Supplied with a bolt support plate to increase product life.
Available in two sizes – 1030 for 1/2″-1 1/4″ (10-30mm) flat bar or box section gate frames and 4060 for 1 1/2″-2 1/4″ (40-60mm) gate frames.
Gate post strike plate supplied for smooth latching action.
Use with the Superlock keep to increase security and product life.
A shroud is also available to restrict access to the pad from outside the gate.
Product Options:
BQDG1030L – 1/2″-1 1/4″ (10-30mm) gate frames (left hand).
BQDG1030R – 1/2″-1 1/4″ (10-30mm) gate frames (right hand).
BQDG4060L – 1 1/2″-2 1/4″ (40-60mm) gate frames (left hand).
BQDG4060R – 1 1/2″-2 1/4″ (40-60mm) gate frames (right hand).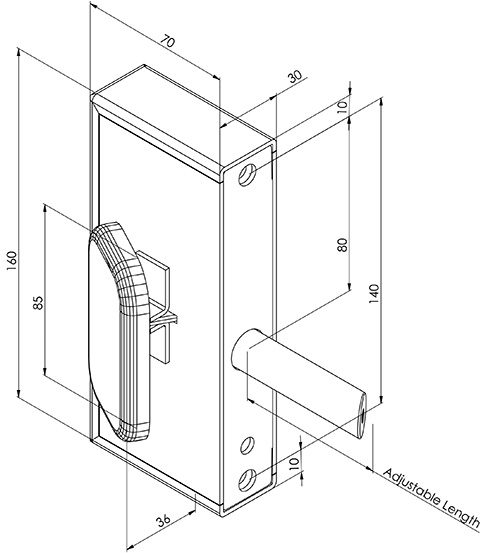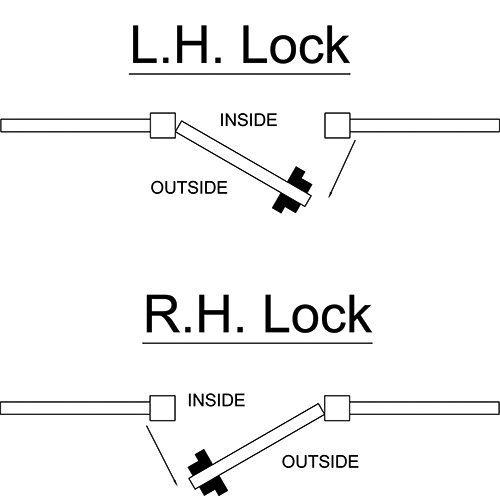 Installation:
Drill 2 x 3/8″ (9mm) holes at 5 1/2″ (140mm) centers for fixing bolts provided.
Drill 3/4″ (18mm) clearance hole for latchbolt at 2 3/8″ (60mm) centers up from the bottom fixing hole.
Hold the lock against the back of the box section and screw the latchbolt through the 3/4″ (18mm) hole.
Lock the latchbolt with the hex key supplied by inserting the hex key into the end of the latchbolt.
Fix lock in place using the stainless steel bolt support plate and the countersunk screws provided. Ensure the latchbolt moves freely.
Fix strike plate by either welding or screw fixing onto the gate post.
Maintenance:
Every 6 months – Lubricate latchbolt with light oil.
Annually – Dismantle lock and spray mechanism inside with light oil.