Product Description
Features:
Suitable for 10mm glass.
L = 98″.
Door sweep designed for the bottom of a hinged door for glass shower.
Rigid side provides added stability when affixed to glass door
H-shaped double fins ensure increased resistance against water infiltration.
Soft fins provide a more uniform movement during the door's opening and closing.
Ensures discretion thanks to its ultra clear finish.
To install, simply insert rigid section of profile into the bottom part of the glass door.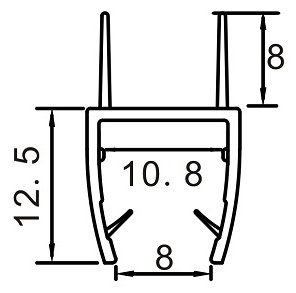 Application:
Download our Shower Hardware Collection Catalogue here.