Product Description
Fully welded with stronger fastener. The 1 1/2″ back matches the size of the flat cap of our adjustable standoffs.
Recommended hole size for glass is 7/8″.
Thread size of fastener is M10.
Glass size is 10-25mm.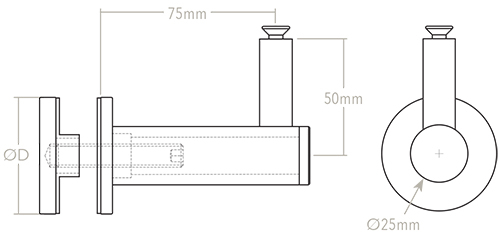 Each off-the-glass bracket comes with a Handrail Attachment Plate. Please choose your shape and size option above. If you have any questions, please do not hesitate to Contact Us.