Product Description
Each post comes with your choice of Post Top and Handrail Attachment Plate.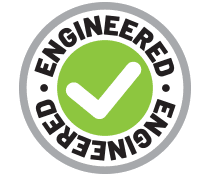 Please choose your options above.
Our posts are in SS316; however, during our transitional period of SS304 to SS316 components for our above options, we may only have the SS304 version of the post top/handrail attachment plate available.
If your project is an interior application, the SS304 components will be suitable.
If your project is an exterior application and you have concerns or would prefer the SS316 components, please let us know so that we can provide you with an ETA.
If you have any questions, please do not hesitate to Contact Us.
Click here to download the post drawing.