Product Description
Use code gatemaster15 at checkout for 15% off.
The Gapless Keep is a slimline device that fits between the gate and the post, acting as both a gate stop and a strike for the lock. This keep works with any of our Gatemaster locks that work on a latch.
Features:
Slim profile enables a small gap between gate and post.
Improves gate appearance – narrow profile blends in well with the gate.
Versatile – simple and easy to fit to a wide range of applications.
The keep has a stainless steel strike plate with a black powder coated stop, incorporating 2 rubber bump stops to ensure the gate makes minimal noise when shutting.
The keep is designed to fit to a box section gate post by simply drilling 2 x 15mm holes and screwing on using the innovative expanding fasteners supplied.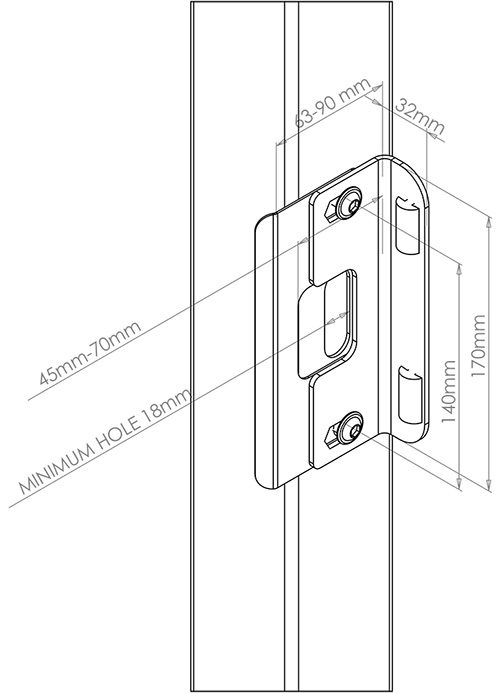 Installation:
Drill 2 x 15mm dia. holes at 140mm centers in the gate post for 2 x expanding fasteners.
Cut a slot in the post to receive the latch at a minimum of 18mm wide.
Insert expanding fasteners through the post bracket into the post, adjust as necessary, and tighten with 5mm Allen key.