Product Description

Gate Stop Gate Alignment Device Installation Video 1

Gate Stop Gate Alignment Device Installation Video 2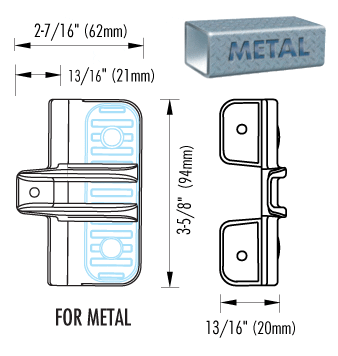 Description:
– The ideal gate alignment device for preventing hinge, latch, and gate damage, and for prolonging gate life.
– This simple, convenient device is molded from high-strength polymer materials and is guaranteed against rust, distortion, and staining.
– An integrated rubber bumper protects against "gate slam" and reduces noise significantly. The benefits of this are increased hinge and gate life and a less frequent need for gate adjustment or re-alignment.
– For gates higher than 4 feet (1.2m), two GATE-STOPS may be required to guard against severe "concussion" or twisting damage.
– Important: GATE-STOPS should not be used on child safety gates, as gate stops of all kinds may be used as footholds by toddlers.
Features:
– Molded, reinforced polymer construction
– Rubber buffer insert
Benefits:
– No rusting or staining; tough, durable
– Soft, quiet closure; prevents damage
Gate Material:
– Metal gates
Purpose:
– Reduces gate concussion and noise
Colours Available:
– Black
Installation Guide:



GATE-STOP Installation Guide
Download the D&D Technologies Gate Hardware Catalog. | French version available.