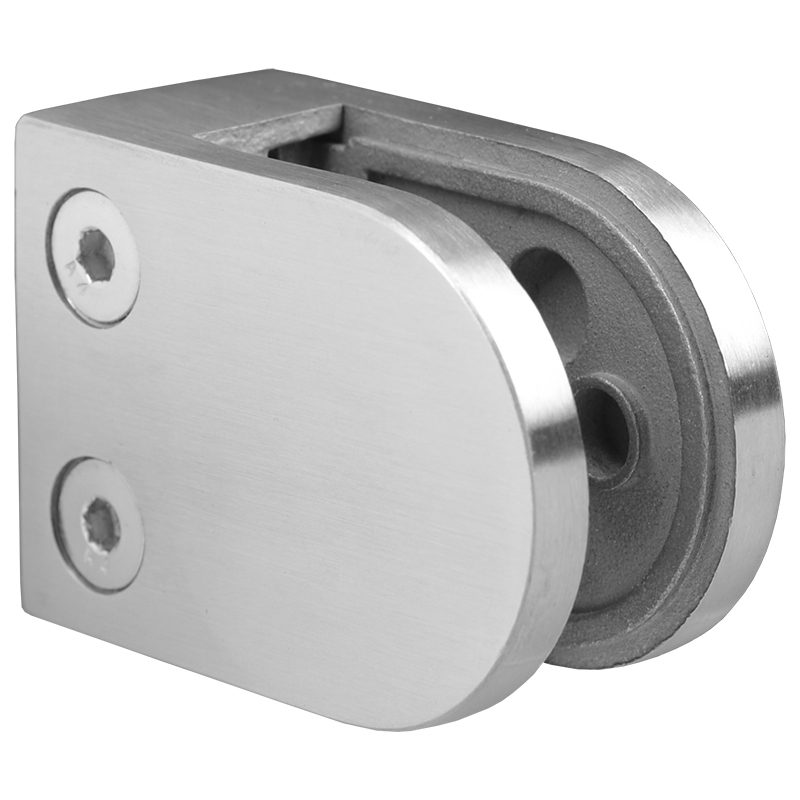 GLASS CLIPS
Our wide selection of standard Glass Clips includes both Round and Square designs in Small and Large sizes with either a flat back for wall or square post applications, or a curved back for round post applications (including 38.1mm, 42.4mm, and 50.8mm). Glass thicknesses of 6-12mm can be accommodated with our Standard Glass Clips. We also have Thick Glass Clips available for 13.52-21.52mm glass.
Our Stainless Steel Glass Clips, available in Satin and Black finishes, are 316 grade, which means they are suitable for indoors and outdoors. We recommend using our Stainless Steel Glass Clips for all exterior projects to withstand exposure to the elements.
Our Zinc Glass Clips are Zamak, which is a family of alloys with a base metal of zinc and alloying elements of aluminum, magnesium, and copper. The addition of magnesium and copper provides it with diverse properties and allows it to cast. We recommend using our Zinc Glass Clips, available in Satin and Black finishes, for interior applications only.
Use the filters along the left side to streamline what you may be searching for.
For a minimalist look, check out our Ultra Slim Glass Connectors.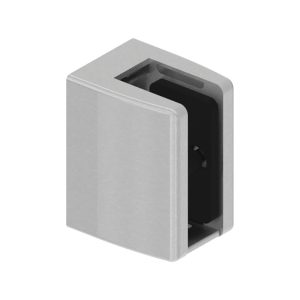 Comes with plate. Each glass clip comes with 1 set of gaskets. Please choose your size option above. If you have any …