SHOP THIS LOOK – MATTE BLACK STANDARD SMALL SPIGOTS!
October 6, 2021
0 Comment(s)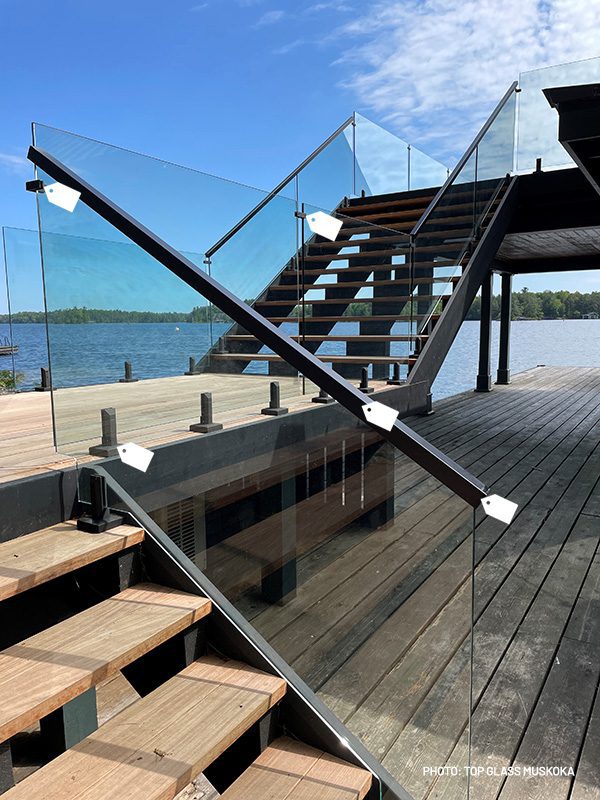 Click on price tags in image above to view products.
Matte Black Standard Small Spigots

Duplex 2205 low carbon ultra marine grade stainless steel material.
Superior corrosion resistance & highly suitable for outdoor structures.
Suitable for 12mm glass.

Matte Black Spigots make a statement for your lakeside property with no obstruction of view.

Complement with Matte Black Cap Rail & End Caps for your stairs.

Complete the minimalist look with Matte Black Ultra Slim Glass Connectors.
CALL US to quote your next project!
CLICK TO SHOP THIS LOOK
1 800.465.7143 (EN) • 1 866.574.7979 (FR)