Product Description
Features:
Suitable for 12-12.76mm glass for interior and exterior applications.
Glass height 38mm above ground level.
Shoe: Alkaline anodized aluminum 6063 T6 with top mount fabrication.
End Caps: Available in Clear Anodized Aluminum, Black Anodized Aluminum & Stainless Steel.
Glass Spacers: For space between glass panels; cut to size.
Allows for glass to be tilted 2° backward or forward.
All adjustments can be achieved from one side.
Faster and easier installation.
Perfect alignment every time.
Ready-to-install with pre-drilled holes; stabilizing washers included.
All concealed components.
Fully engineered for the National Building Code of Canada.
Patented rotating pressure plate system.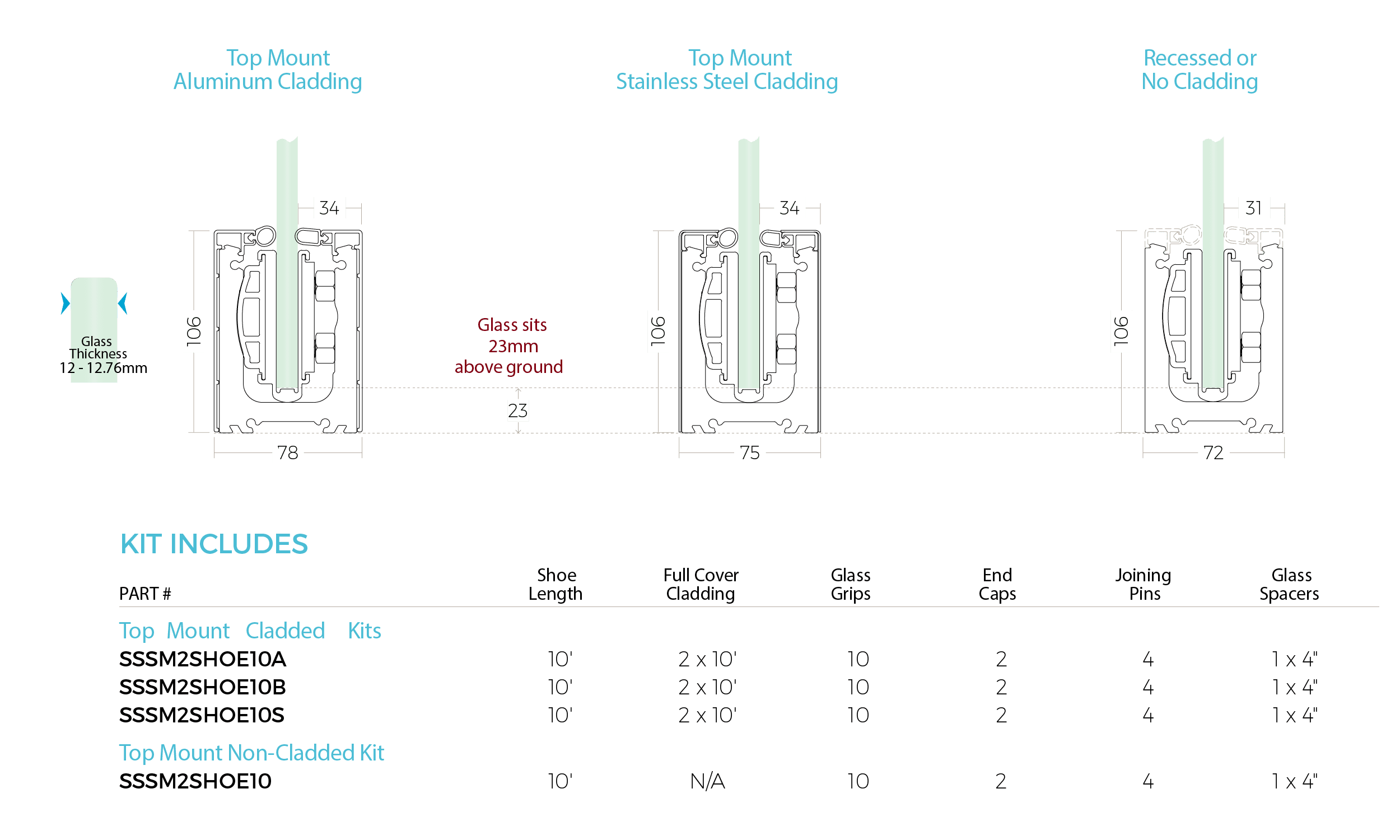 NOTE: All base shoes must ship via Transport.
The shipping is not accounted for when you checkout online.
A CSR will contact you to provide the final shipping cost. If you have any questions, please Contact Us to inquire.