PRE-ORDER MATTE BLACK STYLES ITEMS AT 10% OFF!
July 27, 2022
0 Comment(s)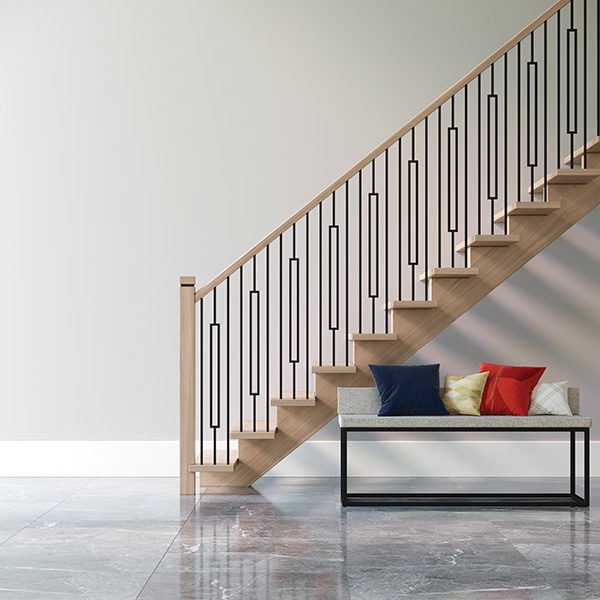 Pre-Order Matte Black Styles Items
Get 10% OFF all pre-orders from now till September 30, 2022

Simply follow these instructions after downloading the Pre-order Form below.
1. Check your desired item.
2. Enter quantity needed.
3. Submit your order to sales@euroeac.com OR your Sales Rep.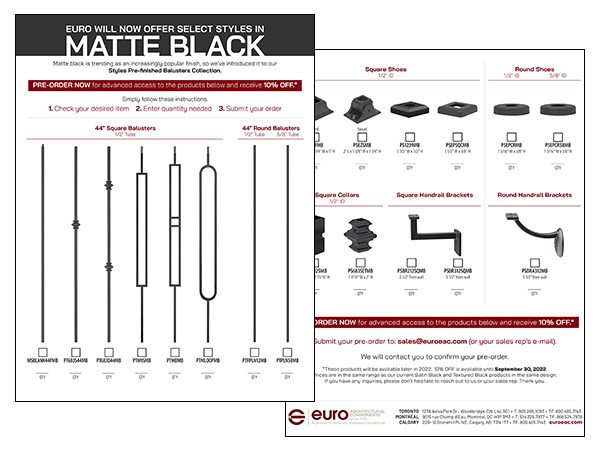 We will contact you to confirm your pre-order.
Prices are in the same range as our current Satin Black and Textured Black products in the same design.
If you have any inquiries, please don't hesitate to reach out to us or your sales rep. Thank you.

CALL US to quote your next project!
1 800.465.7143 (EN) • 1 866.574.7979 (FR)