HOLIDAY SHUTDOWN 2021
December 3, 2021
0 Comment(s)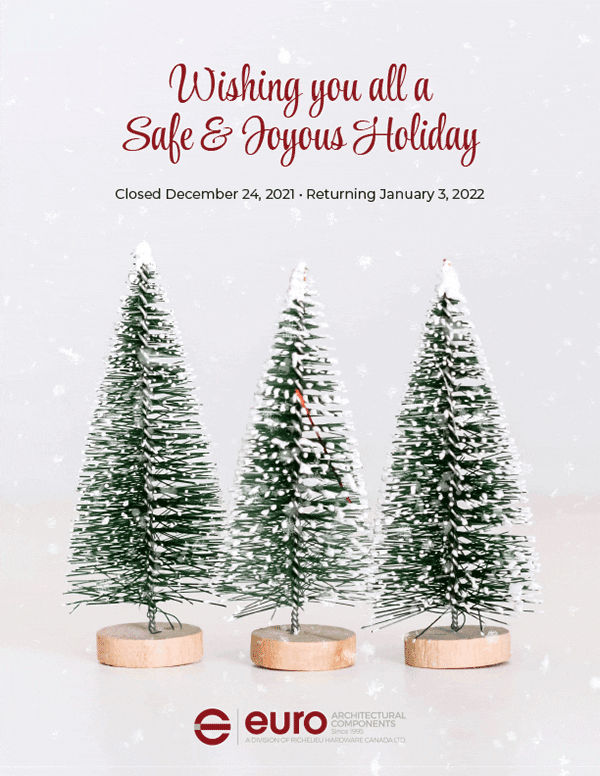 SEASON'S GREETINGS! JOYEUSES FÊTES!
We would like to take this time to thank you for being with us through another challenging year.
Wishing you and your family the safest of holidays! We'll see you in 2022!
Meilleurs Vœux pour de Joyeuses Fêtes et Une Bonne Année remplie de succès!
Please note the following HOLIDAY SHUTDOWN period in our office locations.
TORONTO & MONTRÉAL: Closed on December 24, 2021 • Returning on January 3, 2022
Nous serons fermés à partir du 24 décembre, 2021 et serons de retour le 3 janvier, 2022.
If you require any products for your projects, we highly recommend for you to place your orders
a week before our shutdown to ensure that we can have your orders ready before the holidays.
1 800.465.7143 (EN) • 1 866.574.7979 (FR)