15% OFF IN STOCK TASK TOOLS!
February 16, 2022
0 Comment(s)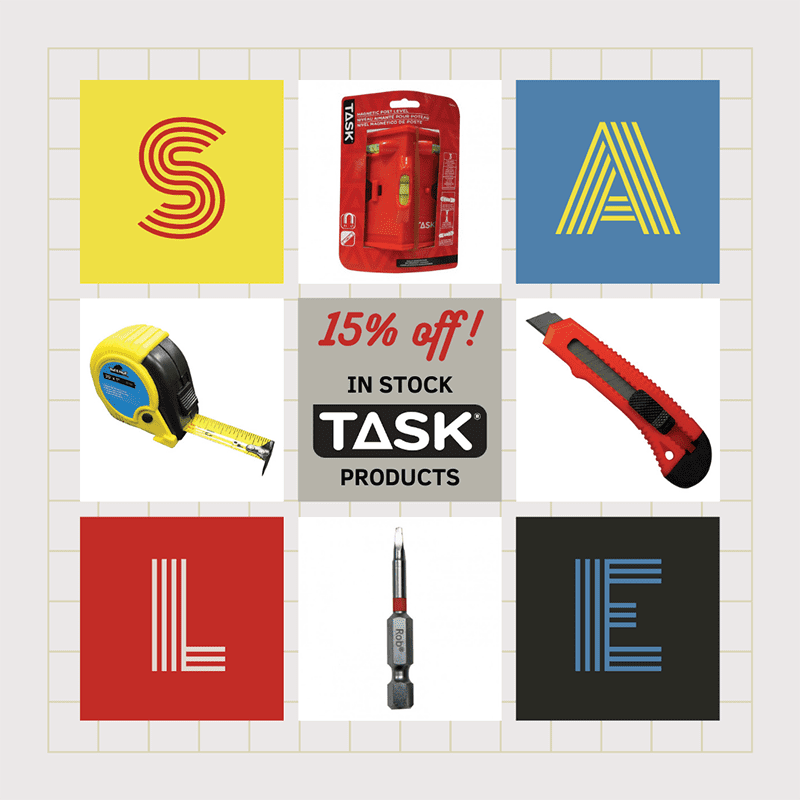 SALE
Get 15% off our in stock TASK Tools!

High-performing, quality tools – 100% satisfaction guaranteed.
Designed for professionals to get the job done right, day in and day out.
Outstanding, environmentally-sustainable packaging.

CALL US to quote your next project!

1 800.465.7143 (EN) • 1 866.574.7979 (FR)